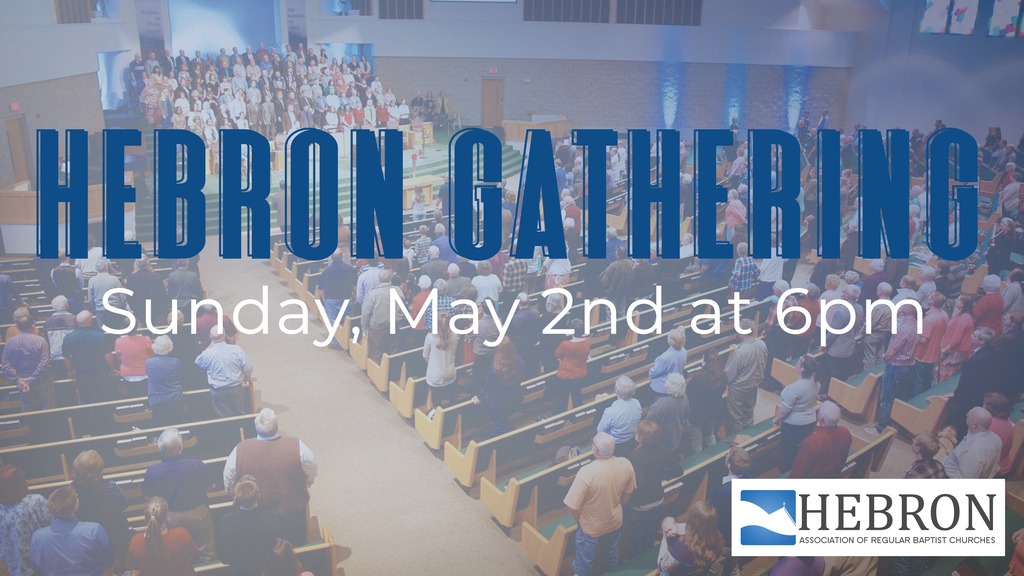 Hebron Gathering
May 2, 2021 at 6:00 PM
Click here to register.
We are looking forward to hosting the Hebron Gathering here at First Baptist Church of Elyria on May 2 at 6pm. Due to COVID-19, this years Hebron Gathering will be a little different. Please note the following changes to the service.
1. No Children's Program: While we will have Nursery for children aged 3 and under, we are not able to offer a program for older children this year.
2. Limited Seating: We are limiting the number of attendees in our auditorium to 400 to make room for social distancing. We will also be offering an overflow in our chapel for another 150 where the service will be simulcast.
3. Livestream available: If you are unable to attend in person, a Livestream of the service will be available on our website.
If you plan to attend the Gathering, please complete this form by April 18 so we can prepare accordingly. Thank you.