---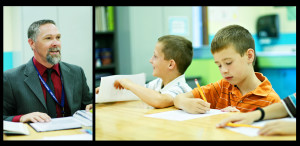 Children in the Beginner 4 – Kindergarten Class through Grade 4 must be dropped off and picked up by a parent.    Parents of students in Grades 5-6 can make arrangements with the teacher for that child to be released to go and meet his or her parents. Visitors will sign their children in on the attendance roster putting the child's name and the parent's name. At dismissal the parent will initial the roster indicating that their child was picked up.
Sunday School begins at 9:00 am.  Children should  report directly to their classrooms.  Parents should pick up children at 10:00 am so that teachers can prepare for morning worship service.
Beginners 4 – Kindergarten meet in Room 108 and 106
First and Second Grade meet in Room 107
Third and Fourth Grade meet in Room 109
Fifth and Sixth Grade meet in Room 110
We are looking forward to seeing you in Sunday School!