Creepers (Walking-Age 2)
---
This class is our youngest class.  Children that are beginning to walk up to age 2 are welcome here!  Children learn many things in this class to include God's work at creation, Jesus birth, and how God wants children to obey their parents.  Lessons are taught through song, poems, and hands on work with puppets and small toys.
Toddlers (Age 2 & 3)
---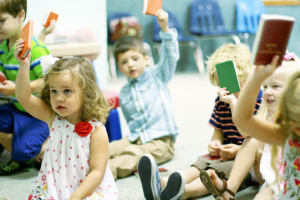 This class is for children ages 2-3.  Children have opportunity to fellowship with other children their age. Sing songs of worship. Learn Bible truths as they study the lives of persons shared with us in the Old and New Testament of the Bible.  Children also complete crafts that may involve coloring, cutting, pasting. Children at this age are working through lessons designed by Regular Baptist Press.
Beginners (Age 4-Kindergarten)
---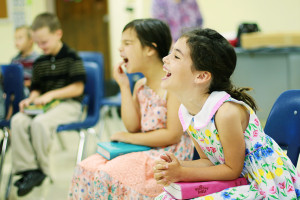 This class is for children ages 4 through Kindergarten.  Students will learn the ten commandments, 5 tenets of fundamentalism, books of the Bible, the 12 disciples, and a classic hymn or song.  They will also be working through lesson designed by Regular Baptist Press.
Grade 1-6
---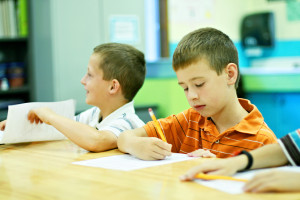 Our Primary Department is for children in first grade up to and including sixth grade.  Children in this department are learning the 7 C's of Creation as they systematically work through a 3 year cycle of Bible curriculum designed by Answers in Genesis.